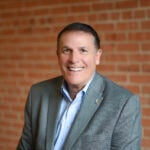 Major General (Retired) Keith Thurgood, Ph.D.
Interim CEO Department of Defense Community Services Reform
Retired Army 2-Star General
MG Thurgood has served over 28 years leading large military organizations on active duty and as a member of the Army reserve while simultaneously holding senior executive and C-level positions in a variety of for-profit industries. Past executive leadership roles include President of MedAssets, where he led their largest operational division, PepsiCo where he led their strategy and innovation team, and Sr. VP at Sam's Club where he led one of three $15B operating divisions and as CEO of "The Exchange", the DOD's $10B for-profit retail organization with stores in 30 countries.
MG Thurgood's military experience include assignments in Europe as a logistics officer responsible for port clearance operations and multi-modal shipment of cargo throughout Europe and as the lead transportation planner for NATO training exercises. He served as the operations officer of a Forward Support Battalion and has commanded at the company, battalion, brigade and flag officer level.
Having been mobilized for three active duty tours since Sept 11, 2001, MG Thurgood's military assignments include serving as the Commanding General of the 143d Transportation Command (Forward) and as the Deputy Commanding General, 377th Theater Support Command, Operation Iraqi Freedom, Coalition Forces Land Component Command. MG Thurgood also served as Deputy Commanding General and Chief of Staff, United State Army Reserve with responsibility for execution of an annual budget of over $9B and oversight of 200,000 Soldiers world-wide and he led the Army-wide Employer Partnership Initiative designed to reduce veteran unemployment. MG Thurgood's last assignment was as the Deputy Director (IMA), Office of Business Transformation (Office, Secretary of the Army) with responsibility for design of major Army end-to-end business processes.
MG Thurgood now serves as a clinical professor of healthcare leadership and management at the UTD Jindal School, where he also leads the executive MS program in healthcare leadership and management and is an adjunct professor of marketing and entrepreneurship.
MG Thurgood currently serves on a variety of not-for-profit boards and has served on Executives In Action; America's Future Series, Hire Heroes USA, and the American Leadership Academy.
Education:
Ph.D., Organizational Development and Leadership, Capella University
Masters, Strategic Studies, Army War College
Masters, Business Administration, Boston University
BA, Political Science, Brigham Young University