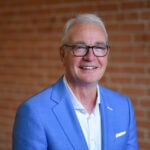 Former President of Skunkworks
Former EVP of Lockheed Martin
Robert F. Weiss is a thought leader in the Aeronautics, Defense, and Business Strategy space, with a proven ability to implement change and drive results. Regarded as an inspirational leader and strategic visionary by his peers and mentees, he has consistently demonstrated his prowess in new business capture.
As an executive, Weiss brings a consistent focus on cost, schedule and delivering customer value. Over a 34-year career in Aerospace and Defense, he served in various leadership capacities at Lockheed Martin, including Executive Vice President and General Manager of the Advanced Development Programs (aka the Skunk Works®), where he led the unit to its highest sales to date. Prior to joining Lockheed Martin in 1985, Weiss served eight years as an officer in the U.S. Navy, and an additional 16 years in the Naval Reserve, retiring in 2000 with the rank of captain.